Overview
Our LCL consolidation facility provides our customers with detailed data on performance, cost, and freight. We have a huge network and trusted partners who enable us to have full control over shipments.

With the rise of the global economy, companies are required to stay cost competitive and responsive to overseas demand. LCL consolidation is a key part of global shipping, helping companies to deliver their goods to customers swiftly and efficiently.
What is LCL Consolidation?
LCL shipping refers to Less Than Container Load, and is a form of sea freight transport involving the consolidation of multiple shippers' goods within a single container. It is in contrast to Full Container Load (FCL) shipping which has a container entirely filled with the contents of a single company.
LCL shipping is handled by LCL consolidators, who settle the details of shipping with companies based on their chosen cargo, dimensions, weight, quantity, and so on. After the goods are prepared by the exporters, the consolidators will collect or receive the goods from them, before consolidating all LCL shipments from multiple sellers and buyers and packing goods into a container. They also handle the entire shipping process, ranging from attaining port clearance to loading the container on-board a vessel. Upon reaching their respective destination ports, the containers are unloaded and the goods repacked and then delivered or released at CFS to their respective recipients.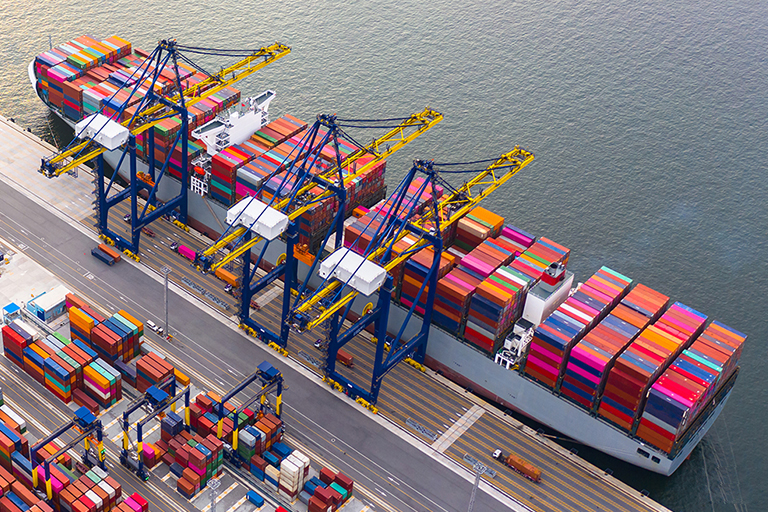 LCL consolidators such as Paciffic Maritime Pvt. Ltd. coordinate the entire process and make it smooth for customers hiring their services to consolidate, load and unload, ship, and deliver the goods to recipients. They also offer regular weekly shipping to numerous ports across the globe, enabling local businesses to tap into global markets with ease. Paciffic Maritime Pvt. Ltd. also offers additional services such as door-to-door delivery within a 48hrs window time frame for time critical cargo, as well as online shipment tracking for goods, providing comprehensive service from start to end at economical prices to reassure our customers.
What are the benefits of LCL Consolidation?
LCL shipping brings about important business advantages for companies. Here are some of them:
1. Lower costs
LCL shipping allows companies to ship their goods without needing to rent a full container, which greatly reduces their costs. This is particularly valuable for smaller SMEs, who tend to handle lower volumes shipment of their products. LCL consolidation also greatly helps with reducing shipping costs for smaller shipments instead of using air freight, particularly if the cargo to be delivered does not require swift use or 2-4 days delivery time.
In addition, companies can also avoid paying additional costs, such as container tariffs, freight charges for FCL shipments space or empty space in the containers, as well as needing to rent warehouse space to store a full container's worth of goods. It also helps avoid container demurrage and detentions and unforeseen costs by the container operators such as container damage and repairs, helping clients improve overall business profits.
2. Smaller inventory
With the ability to ship smaller quantities of goods regularly with weekly LCL shipping, companies can do away with maintaining large warehouse or storage inventories, streamlining processes and improving efficiency through an adaptable inventory. LCL consolidation services also allows companies to venture into new markets and test their viability by shipping smaller quantities for initial sales instead of having to ship a full container's worth, helping safeguard against risks and costs that may occur if sales are lower than expected.
LCL shipping helps to cater to respective markets according to demand and supply with a minimum risk of cargo storage for long term and cargo expiry dates and cash flow management.
3. Greater efficiency
LCL consolidators in Singapore offer shippers reduced total lead time due to regular shipping, allowing them to accept and ship orders on demand in response to customers' needs and top up inventory on short notice. They also offer faster loading and unloading times, keeping shipments on track and delivering goods in a faster time frame. Experienced LCL consolidators take care of the entire process from combining supply orders to handling delivery, paperwork, shipping, and delivery; making shipments a breeze especially for smaller companies and freeing them to focus on other business tasks.
Looking for an established LCL consolidator? Contact us today to find out more about our rates and weekly shipping schedules and destinations.
Book Now